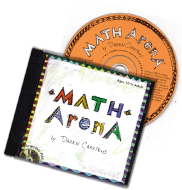 Best Educational Title 1999 Award Parent's Guide to Children's Media Inc

1999 MIMC Award Best Educational Multimedia Title

2000 CODIE Award Finalist

2000 Milia d'Or Award Finalist

Top 100 All Star Software for Schools Children's Software Review

Parents' Choice Best Software of the Year

2001 Bologna New Media Prize Bologna Children's Book Fair

Choosing Childrens Software Newsletter

Technology & Learning Finalist

2003 Notable Computer Software for Children American Library Association
-



From initial conceptual stages to final product, Carstens Studios Inc. designs, authors and develops engaging educational software.



Math Arena
This rock solid set of math activities breaks new ground in the way that it makes complex and abstract concepts easier to understand.
CrossWords
Race the clock to link two target squares on the grid by building cross word configurations. Avoid obstacles as you build word bridges.
Cookie Critters
Young children practice their sorting skills as they feed cookies to critters with common attributes.
Earobics 2
Pre readers excercise their listening skills as they prepare for the world of reading.
Math Arena Advanced
The second installment to the award winning Math Arena series. Twenty New activities for grades 7 - 10.
Stamps - Logic Puzzles
Big challenges come in small stamp sized packages.