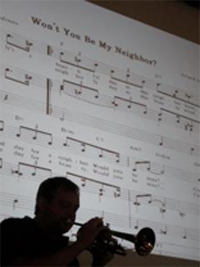 awards
Math Doodles - 2012 Parents' Choice Gold Award - Parents' Choice Foundation

Math Doodles - 2012 Editor's Choice Award - Children's Technology Review
PBS Sid's Science Fair - 2011 Editor's Choice Award - Children's Technology Review
Savings Spree - 2011 Parents' Choice Gold Award - Parents' Choice Foundation
Savings Spree - 2011 Editor's Choice Award - Children's Technology Review

Symmetry Shuffle - 2010 Editor's Choice Award - Children's Technology Review

Sums Stackers - 2010 Parents' Choice Gold Award - Parents' Choice Foundation
Sums Stackers - 2010 Editor's Choice Award - Children's Technology Review

2003 Notable Computer Software for Children American Library Association

Math Arena - 2001 Bologna New Media Prize Bologna Children's Book Fair

Parent's Choice Best Software of the Year - Parents' Choice Foundation
Top 100 All Star Software for Schools Children's Software Review
2000 CODIE Award Finalist

2000 Milia d'Or Award Finalist

Best Educational Title 1999 Award Parent's Guide to Children's Media Inc

1999 MIMC Award Best Educational Multimedia Title

Daren Carstens founded Carstens Studios Inc., where he authors, designs, programs illustrates, and develops educational products for children. He has worked in K-12 educational publishing for over 20 years, and his work has received many awards including the prestigious international Bologna Children's Book Fair New Media Prize in the Best Educational Software category, 2010 & 2011 Parents' Choice Gold Awards - Parents' Choice Foundation, and 2010 & 2011 & 2012 Editor's Choice Awards - Children's Technology Review.
Daren combines the rare talent of a thorough understanding of learning processes with the ability to bring creativity and innovation to sound instructional products. In addition to creating and developing its own products Carstens Studios has partnered with other companies including PBS, The Jim Henson Company, and Money Savvy Generation.

Presentations
---
The Edufication of Educational Apps
Uploaded by straylor on Nov 8, 2011
This standing O presentation was delivered by Daren Carstens of Carstens Studios. Daren shares with developers the necessary ingredients to make successful learning apps.
---
Dust or Magic 12: Daren Carstens on Magic
Published on Jan 28, 2013 by childrenstech
---
The Empathy4Children Challenge
Published on Jun 2, 2012 by childrenstech
Here's the final version of Daren's talk at 2012 Dust or Magic AppCamp in Monterey California, on May 22, in which he attempts to play cornet in public.
His point? To illustrate what's it like to walk in the shoes of a child, desperately trying to learn something new, abstract, and valued by adults. What feelings are involved? Carstens challenges the audience of children's app developers to get in touch with these feelings, and have empathy for a child trying to learn something.
---
How I Made My First App
Uploaded by buckleit on May 14, 2010
At this year's Dust or Magic App Camp, award winning math software designer Daren Carstens talks about how he learned to make his first app. (Music from by Thinking Moves).